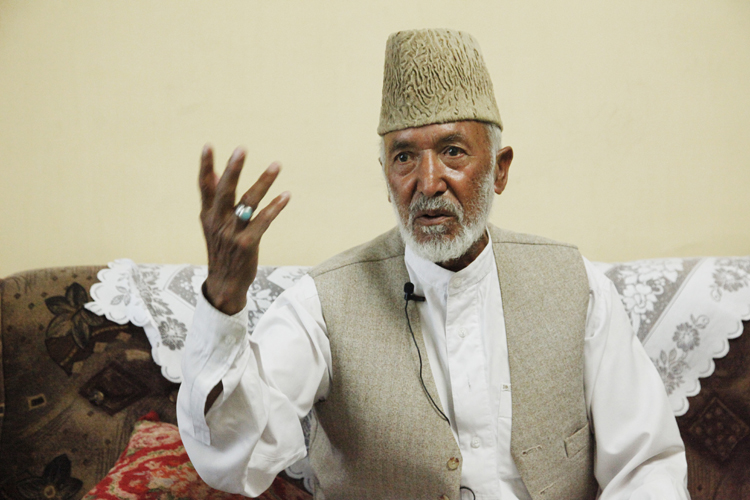 Ahmadin Taufiq has had a photo-studio in Kabul for over fifty years; he's the brother of Zia Uddin Taufiq who owns another studio on the same street as him in Kabul. Now eighty years of age, Ahmadin took up photography as a hobby when he was around eighteen; he bought his first camera, a Leica, from the German Embassy in Kabul. There were, he says, only a small number of commercial photo studios in the city at the time, like the Pashtun Photo Shop belonging to his cousin Ali Ahmad, Sabah Singh's, Gul Muhammad's and the National Photo Studio. The standard at these studios was large-format portraits.
Ahmadin gradually got involved in photography as a business. During the 1960s he travelled to the Soviet Union, all over Europe - he particularly liked the beaches of Bulgaria - Arabia, and the Middle East, where he bought photography equipment to sell back home.
It was with his friend and colleague Afandi that he received a contract from the Ministry of the Interior in the 1950s to produce identity photographs for national identity cards. They were in competition with a group of Indian photographers but managed to undercut them in price and won the contract. As a result he and Afandi trained dozens of kamra-e-faoree photographers and sent them to the provinces to work.
Friends for most of their lives, in their later years, he and Afandi planned to go on pilgrimage to Mecca together. Tragically, his close friend passed away shortly before the intended journey could take place. During the civil war Ahmadin and his family remained in Kabul, but his photo-studio was destroyed during the fighting; and he remembers watching his shop go up in flames from his house. He stopped working with the kamra-e-faoree at his own studio during Daoud's time (1973-1978).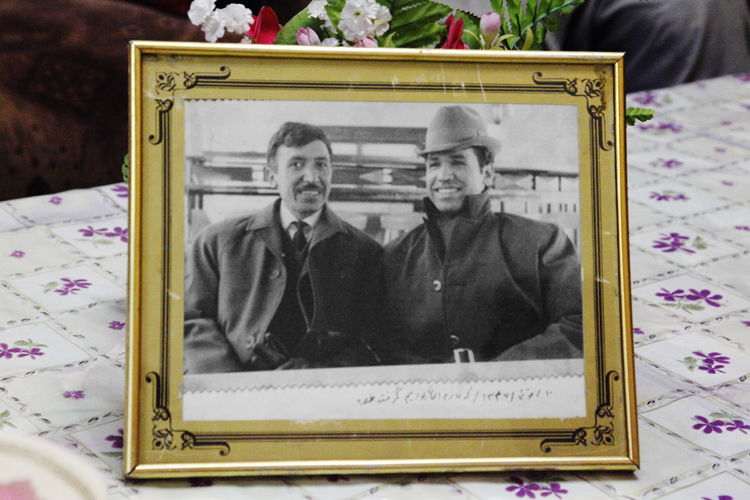 Ahmadin Taufiq with his brother, Germany 1968.